The O-Stable Panel System is a prefabricated system created for versatility to suit any layout and design required by the Architect.

An enhancement on conventional systems, this latest pre-cast technology from O-Stable Panel Sdn Bhd, allows luxurious homes with attractive architectural designs to be constructed faster and with almost zero defect.

Our Technical Advisor, Mr. Khoo Tian who invented this system, likens it to the flexibility of toy building blocks, the O-Stable Panel System has attractive architectural features such as arches, round columns and comices that can be incorporated into the design of any type of houses.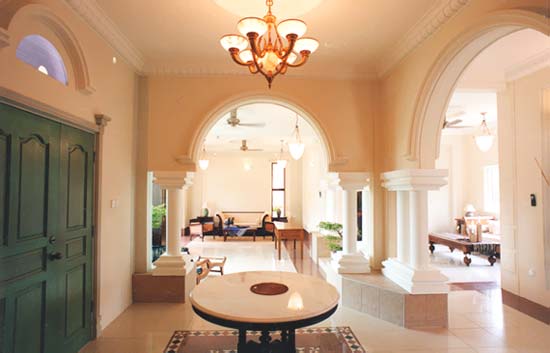 Its special built-in feature allows free flow of air into the house (cross & vertical ventilation), thereby converting outside hot air into cool air.

This system provides some degree of comfort without air-conditioning and has been evaluated and documented by University Technology Mara (UiTM). Our associated company Baktian Sdn Bhd has entered into MOU with UiTM for continuous improvement of performance through instrumentation and measurement.

This is also good in accordance with the 'Feng Shui' principle, as it brings harmony and tranquility into the house.